Jet van Gaal is an Amsterdam based portrait and fine art photographer. In her work, she aims to uncover our vulnerability and open our eyes to details that are often overlooked or labeled by society as imperfect. She is passionate about capturing the beauty of humanity and the natural world with an artistic approach. She finds inspiration in both humans and nature, duality and diversity. By changing perspective and shifting focus, Jet's photography moves beyond the outside and draws you within, revealing a new reality characterized by penetrating strength and beauty.
She graduated from the Amsterdam Photo Academy in 2018 with the project "Blueprint," for which she was nominated for the Dupho SO Student Award. The series was exhibited during the Art Route of Haarlem and Fotofestival Naarden.
Today, she is focused on her autonomous projects and working with various clients who seek authentic and pure portraits. Her new project, Kachou Fuugestu was exhibited in 2022 in two different galleries in the Netherlands and is now represented by Sandvoort Gallery.
Most of her work she create in her studio in Amsterdam. It's a creative workspace with a relaxed atmosphere and has large windows to let daylight in beautifully.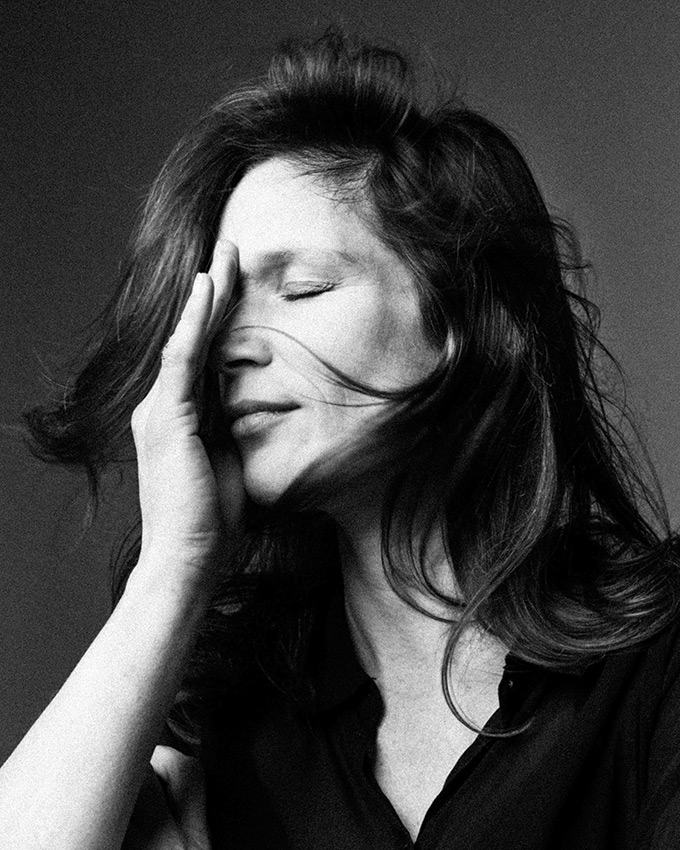 2022 – Shortlist Siena Awards,
Creative Photo Awards
2019 – Fresh Eyes Photo,
100 New Europan Photographers
2019 – SO student Award Dutch Photography
by Dupho
2018 – &C Talent by Chantal Janzen
Newspaper Parool
Publisher Nieuw-Amsterdam
Publisher Ambo-Anthos
Creative agency Koekenpeer
Creative agency Shosho
Creative agency Fitzroy
Creative agency Boomerang
Liefleven
Saudade Collective
Heineken Holland House, Rio
Yes We Can Clinics
OikoCredit
Dream 4 Kids
Hidradenitis Organisation
Stichting Emma Children hospital
KNAB Bank
Bijenkorf
2022 – Exhibition Kachou Fuugetsu –
Atelier K84, Amsterdam
2022 – Exhibition Kachou Fuugetsu –
Gallery Kruisweg68, Haarlem
2021 – Buy My Darlings
2020 – Buy My Darlings
2020 – Photofestival Apeldoorn,
Self Publishers United
2019 – Exhibition (10 years) at Nemo Science Museum
Humania department
2019 – Exhibition See Me, ART-route Haarlem
2019 – Photofestival Naarden at Bastion Oranje, series Blueprint
2018 – Podium MH, Museum Hilversum, Presentation series Blueprint
2018 – Graduation exhibition Lucid, Loods 6 Amsterdam, series Blueprint
2018 – Exhibition, Roest Amsterdam
2018 – Exhibition, Pllek Amsterdam
2013 – Photofestival Naarden, series God Bless Us
2021/22 – Anolog photography
2018 – Fotoacademie, Amsterdam
2011 – Internship, Erwin Olaf
2011 – Fotovakschool, Rotterdam
2005 – Mode Styling and Visual Merchandiser
2022 – Haarlems Dagblad, Kachou Fuugetsu Exhibition
2021 – Heel de Huid Magazine
2020 – Parool Magazine
2019 – Happinez magazine, Series Blueprint
2019 – PS Parool, Series Blueprint
2019 – Fresh Eyes Photobook
2019 – Shutr Photo Magazine
2016 – Kiekiemagazine
2014 – FOTOgrafie magazine, Man in Motion project
2012 – Panorama, reportage Meet Kate Foundation, Ghana
2022 – Gallery Kruis-weg68 Exhibition + interview
2021 – Financial Dagblad, interview Jan Geurtz
2019 – Interview Self Publishers United 
2018 – Fotoexpositie.nl exhibition Lucid
2018 – Interview, &C Talent by Chantal Janzen
2018 – Interview, MuseWeekly
2016 – Vice, reportage Cuba, centrale wifi-spots
2016 – Interview, This is Happening – Save the Children
2014 – Article, This is Happening -series God Bless us